Bismah Maroof was appointed captain of the women's One Day International (ODI) cricket team by the Pakistan Cricket Board (PCB) on Saturday, replacing Sana Mir.
The 26-year-old left-hander was named skipper to the women's Twenty20 side during the team's 2016 tour to England, with Mir's responsibilities restricted to the ODI side only. Mir will continue to be eligible for selection as a player in both formats of the game, according to a PCB handout.
Find out more: 7 cool things you didn't know about Bismah Maroof
The move to hand over the ODI reins to Maroof was predicted by Pakistan Cricket Board sources as early as June this year following a dismal performance by the women's team in the World Cup. They suffered seven straight defeats in the prestigious event.
She was ruled out of the Women's World Cup due to a hand injury in Pakistan's match against England in the tournament.
Maroof, the second-most experienced ODI player after Mir, has an image as a seasoned and dependable player of the team. Although she is an all-rounder, she is known for being a dependable batsman who can hold an innings together.
Maroof has spoken to DawnNews about taking inspiration from heavy-hitters Virat Kohli and Suresh Raina.
"[It] helps me improve my shot selection and construct my innings," she said in an interview in Oct 2015.
Her batting average in ODIs is 26.35 and 25.98 in T20s.
"Her form jumped from good to prolific in 2015-16 when she made 92 and 91 not out against Bangladesh and New Zealand, but her most memorable knock was the 99 she made in Pakistan's 57-run win over South Africa in March 2015," according to ESPN Cricinfo.
Maroof broke into the Pakistan team at the age of 15 and established herself fairly quickly, Cricinfo said.
Explore: Bismah Maroof: Pakistan's emerging star wants to emulate Kohli
Former skipper Sana Mir congratulated Maroof on Twitter for taking on captaincy of the ODI squad. "Congratulations @maroof_bismah on taking over the mantle of ODI leadership for Pakistan. May you lead well and continue to inspire the next generation."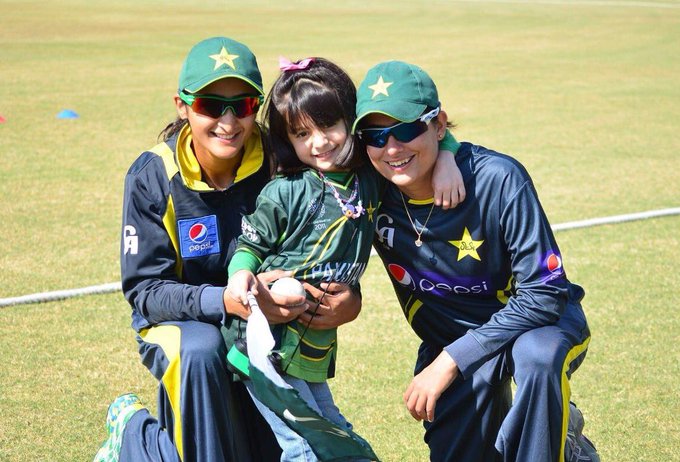 PCB Chairman Najam Sethi lauded Mir's contributions to women's cricket. "She has played an instrumental role for women's cricket in Pakistan," a PCB handout quoted the body's chief as saying.
"She has led the team with great respect and had always used her best abilities to serve the women's team."